The SwimRun NC at Hanging Rock is the concept of Jan Kriska and Jeff Beckelhimer, two passionate endurance athletes who reside very close to this stunning part of nature, and have spent countless times running or swimming there. Kriska has raced ÖTILLÖ in Sweden and Loch Gu Loch in Scotland among many other unique challenging events and and now he and Beckelhimer want to bring other endurance folks to North Carolina to experience the magic of the Hanging Rock State Park and the adjacent Dan River.
So on October 29th, 2017 you can enjoy the magic and challenge of about 14 miles of running and 3k of swimming broken up into 11 runs and 9 swims, plus a lot of elevation gain for some added fun. But this is race for very experienced and fit endurance athletes and should not be taken lightly. The 2017 event will be the second edition.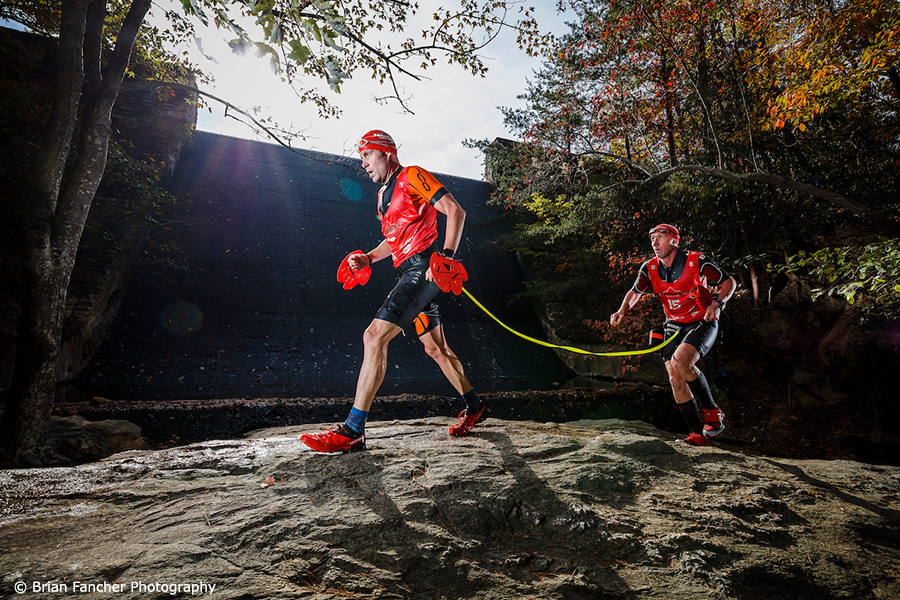 SwimRun NC event schedule
The Green Heron Ale House in Danbury, NC will be the site for the start and finish, package pickup and all related activities. The proper address is 1110 Flinchum Rd, Danbury, NC 27016
Saturday, October 28th
3-6pm Race package pickup at Green Heron Ale House
4:30pm Mandatory race meeting at Green Heron Ale House.
Sunday, October 29th
8am Race start at Green Heron Ale House
2pm Awards at Green Heron Ale House